Our Story
A dream worth pursuing
We are Ignacio Carcavallo and Leandro Chennales, digital nomads and Founders of Treevotion©. We were born in Argentina we want to share our story. For almost 9 years, we developed one of the biggest and most influential daily deals e-commerce sites in Argentina. Over those years, we sold +3 million transactions and +USD 60 million, we employed more than 600 people and worked with over 20.000 merchants. We were very passionate about executing and getting things done, developing people and overcoming every limit encountered along the road.
Treevotion's conception
But there was just something missing. We knew we could make things happen but we were missing a true purpose, something that could really make a dent in this World. In early 2018 we began looking for inspiration for a new project that would have a true impact, something we could get behind with our minds and especially, our hearts. While traveling around the World, we learnt about deforestation and tree planting. After several months of meditation, reflection, and getting to know the local communities we encountered, we realized that our purpose in life was to empower and facilitate people to help and leave a substantial green footprint on this Planet. After brainstorming and a lot of analysis, we decided to build a social business that would create global consciousness on deforestation and plant trees worldwide. The passion we felt for this project drove us to sell our past business and set up a committed team that wanted to dedicate their time to make a real change: Treevotion© was born :)
Plant Trees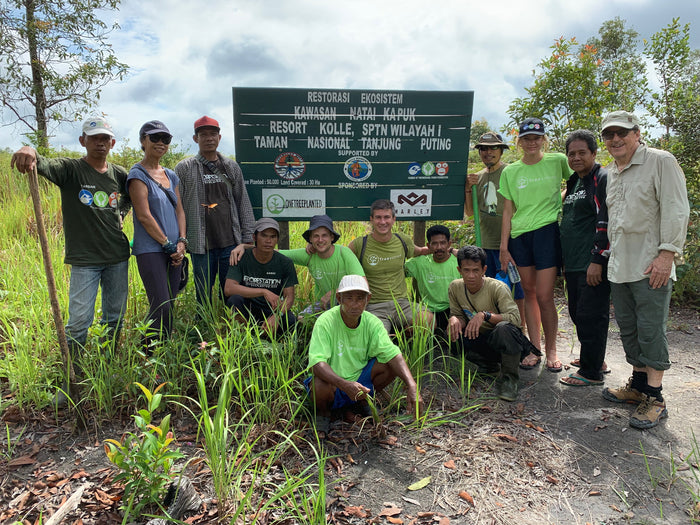 1 billion trees challenge
We are thrilled about how this adventure has developed and we have already accomplished to plant more than 40.000 trees only in the beginning of this project. Our team has set an honest intention: Together, we will plant 1 BILLION trees around the World in the most needed areas, building global awareness and consciousness on deforestation, driving people to help and share what they do in order to inspire to help everyday.
1 bracelet = many trees
Every bracelet sold will fund the planting and follow up of at least 2 trees. We will not stop until we reach this first milestone and we are committed 110% to reach this first goal. The only way to achieve it is by getting together and making a mark. Become a #Treevoter and join our #BillionTreesChallenge. See you in the forests and greetings from the Himalayas :)
Plant Trees